Project title: Cooperation of cities and local companies for climate change adaptation
Project idetifie: LIFE19 CCA/HU/001320 – LIFE-CLIMCOOP
Project duration: 1 September 2020 – 31 August 2024
Coordinating beneficiary: University of Miskolc
Municipality of Kazincbarcika
BorsodChem Zrt.
Mining and Geological Survey of Hungary
KÖVET Egyesület a Fenntartható Gazdaságért
GeoGold Kárpátia Ltd
Total project budget: 2.95 million Euro
EU financial contribution: 55%
National financial contribution: 22,5%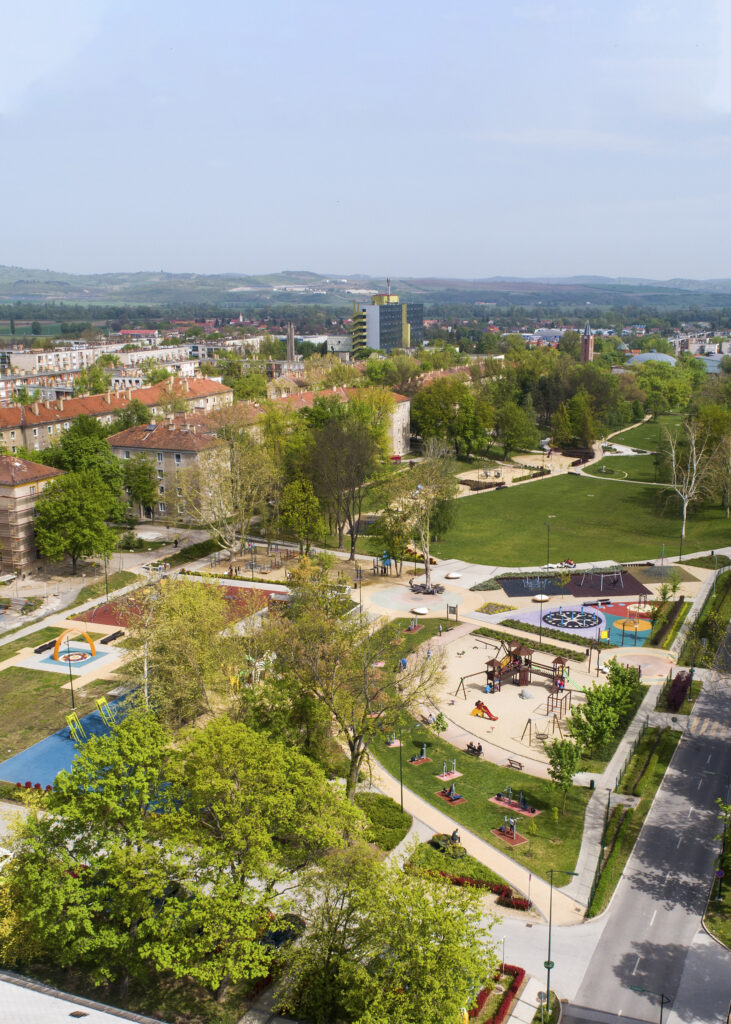 The project is co-funded by the LIFE program of the European Union and the Ministry for Innovation and Technology, Hungary.
The project supports the achievement of the adaptation goals of the Hungarian climate policy strategy documents:
II. National Climate Change Strategy (NCCS, NÉS-2)
Climate Change Action Plan (ÉCsT)
National Energy and Climate Plan (NEKT)
National Clean Development Strategy
and also contributes to the fulfillment of several European Union strategic objectives, such as
New EU Strategy on Adaptation to Climate Change
The Covenant of Mayors for Climate and Energy
EU Biodiversity strategy for 2030
EU Sustainable Development Strategy
EU Water Framework Directive
EU (Natura 2000) Habitats and Birds Directives.
The overall goal of the LIFE-CLIMCOOP project is to develop, test and demonstrate collective actions between a city government and a multinational company to reduce local climate risks and enhance joint Climate Change (CC) adaptation for vulnerable urban and industrial areas in the selected region, in Hungary and in Central-East Europe.
Within the framework of the project, based on the Climate Vulnerability Assessment the joint Climate Adaptation Strategy (CAS) of Kazincbarcika and BorsodChem Zrt. will be completed. In addition, a methodological guide and an online collection of adaptation good practices will be created, which will facilitate the replication of the CAS for other municipalities and industrial companies both in Hungary and in the EU, as well.
Kazincbarcika and BorsodChem Zrt. will develop and jointly operate collaboration mechanisms to promote collective Climate Change Adaptation measures. A Climate Platform will be set up as a coordinating body, a Future Research Group will be set up as a climate science interface and a unique Climate Fund will be launched to support small-scale low-cost adaptation measures.
The partners will jointly implement small-scale nature-based adaptation measures on the territory of KB&BC to reduce local vulnerability through modifying roof rainwater runoff, expanding urban green surfaces, converting former industrial sites into multi-functional adaptation assets, creating ecological areas and updating the urban irrigation plan in the light of Climate Change.
Smart adaptation tools will be developed and tested on the territory of KB&BC to explore the adaptive capacity of local natural resources, such as small water courses and Natural Water Retention Measures, urban tree inventory on an interactive map and the city's popular mobile application. These tools will also improve the knowledge base of the population.
Kazincbarcika and BorsodChem Zrt. will integrate Climate Change Adaptation into their key strategic policies, practices and regulations. The Sustainable Energy- and Climate Action Plan (SECAP) of KB will be strengthened with adaptation actions, the spatial plan will be improved with adaptation measures, a heat wave action plan will be launched and the key EHS regulation of BC will also mainstream CCA.
As a unique added value, a prototype will be built and optimized for the utilization of treated wastewater and rainwater to test a technology that produces water for reuse as industrial raw water and watering public green spaces unfolding synergistic effects for both city and business. It will reduce freshwater consumption by 16,000 m3 in the pilot phase that reduces water demand from the Sajó river. This way, waste water can be reused to recharge urban green surfaces and groundwater aquifers.
The model of Water Stewardship will be used to replicate and transfer the project results in other urban-industrial locations across Hungary. 5. other cities and their respective industrial companies will be involved as follower partners and primary target group of replication in Hungary.
The project will also be complemented by education and training activities, as well as ongoing communication and dissemination work to reach broader audiences. The progress of project results and the monitoring of environmental, social and economic impacts will be ensured by extensive monitoring activities during the project and in the follow-up period.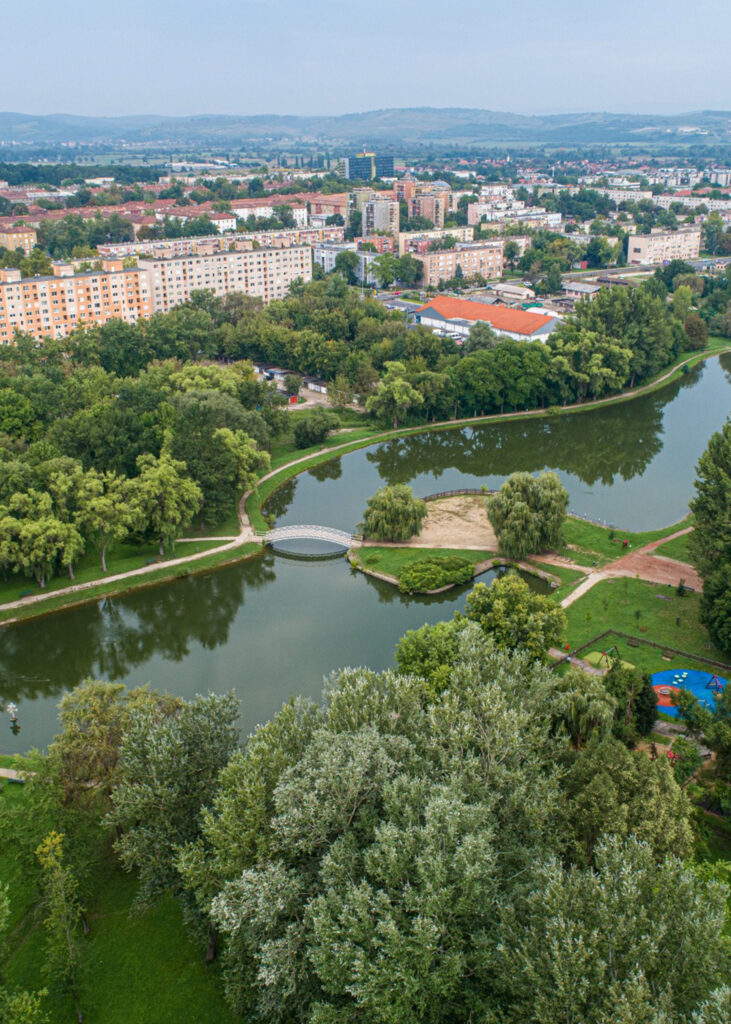 A1 Preparatory actions necessary before the creation of the Prototype which provides multi-purpose utilisation of wastewater
A2 Outline of the current situation
C. Implementation actions
C1 Elaborating the common climate adaptation strategy of Kazincbarcika (KB) and BorsodChem Ltd. (BC)
C2 Establishing Collaboration Mechanisms between Kazincbarcika City and the BorsodChem Zrt. Industrial Park
C3 Small-scale urban adaptation measures
C4 SMART
C5 Climate change adaptation mainstreaming in the BorsodChem internal rules and KB local government regulation
C6 Prototype of a joint greywater treatment and reuse system of BC and KB
C7 Upscale and transfer results in the Sajó River Basin through the 'Water stewardship approach'
D. Monitoring of the impact of the project actions
D1 Monitoring (Prototype, Implementation actions, Communication and Dissemination
E. Communication and dissemination of results
E1 Demonstration the results of the project
E2 Education and knowledge
E3 ColorCity "Green" – KolorGreen
E4 Mandatory Communication Actions
F1 Management, reporing, After-LIFE Plan