The effects of climate change are becoming more and more noticeable in Hungary, as seen from the fact that the warmest year has been declared eight times since the turn of the millennium, and extreme weather events such as heatwaves, droughts, or sudden rainfall are becoming more common. You can read more about this in our previous article.
There are three main strategies for preventing the  problems arising from the effects of climate change: prevention (mitigation) and adaptation and shaping attitudes that support the former two. Mitigation can slow the pace of climate change, reduce emissions, and avoid the release of greenhouse gases that cause climate change into the atmosphere. However, adaptation also has an important role.
Adaptation: preparing for the changes and adverse effects that have already occurred or have expected to occur shortly connected to climate change.
These changes affect everyone, regardless of their will, but it is essential to know how we can adapt to the changed circumstances or how we can prepare for possible changes. While we can achieve more significant results in the field of emission reductions through international agreements and strategies at the European Union and international level, we can be more effective and efficient at the local level in terms of adaptation on a smaller scale. This is because the effects of climate change occur differently in different areas, so we can best and most effectively prepare for and adapt to local conditions, and changes in local conditions. For this, we need to know the characteristics of the local level, its social and economic structure, and the environmental factors, which are different for each area in Hungary, respectively, and also the adverse effects that occur and are expected in the area, which all calls for different responses.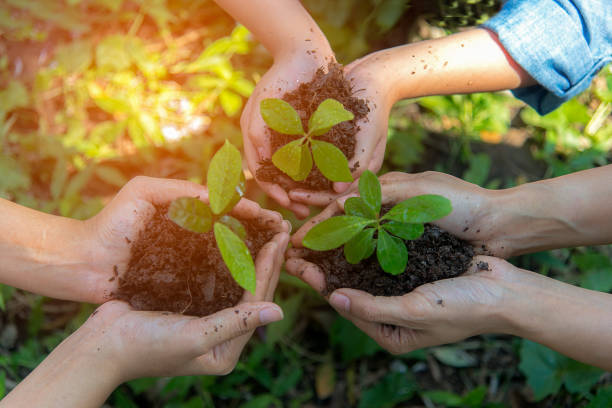 It is, therefore, worthwhile to make better adaptation at all INDIVIDUAL, COMMUNITY,and SETTLEMENTLEVELS, thus successfully tackling the harmful effects of climate change. Individually, e.g., we can protect ourselves or prepare our homes for weather extremes. We can develop new behaviors and habits at the community level that have better adapted to changed circumstances (e.g., alternative working hours during heat waves). At the settlement level, we can strive for more livable settlement planning that reduces the harmful effects of climate change. In large cities, for example, one of the most commonly used adaptation practices is to plant shading trees but can do the same if you have a garden and plant deciduous trees instead of grass. Trees provide shade even in the most significant heat periods, evaporate to cool the environment and remove carbon dioxide from the atmosphere while producing oxygen.
But we have many other options. Think of rainwater utilization, which has many possibilities of use on an individual level as well. The collected rainwater is also suitable for watering, washing, and flushing toilets, with which we can reduce our piped water consumption. In the case of new construction, complex rainwater utilization can be easily developed with little effort, which significantly increases household appliances' life, as rainwater is soft water. If we do not have the opportunity to build such a complex system, we can use a barrel or outdoor container to collect our rainwater from which we can water our plants.
In support of the above goals, the Climate Fund, jointly operated by the Municipality of Kazincbarcika and BorsodChem Zrt., has announced a tender within the framework of the LIFE-CLIMCOOP project, in which 27 applicants received IBC containers for rainwater harvesting and irrigation. The tender aims to provide a tool for those who consciously prepare for droughts and want to water their plants with the collected rainwater, which can not only do for the environment but reduce their expenses. More tenders will be announced in the future, expected in the second half of April, worth monitoring.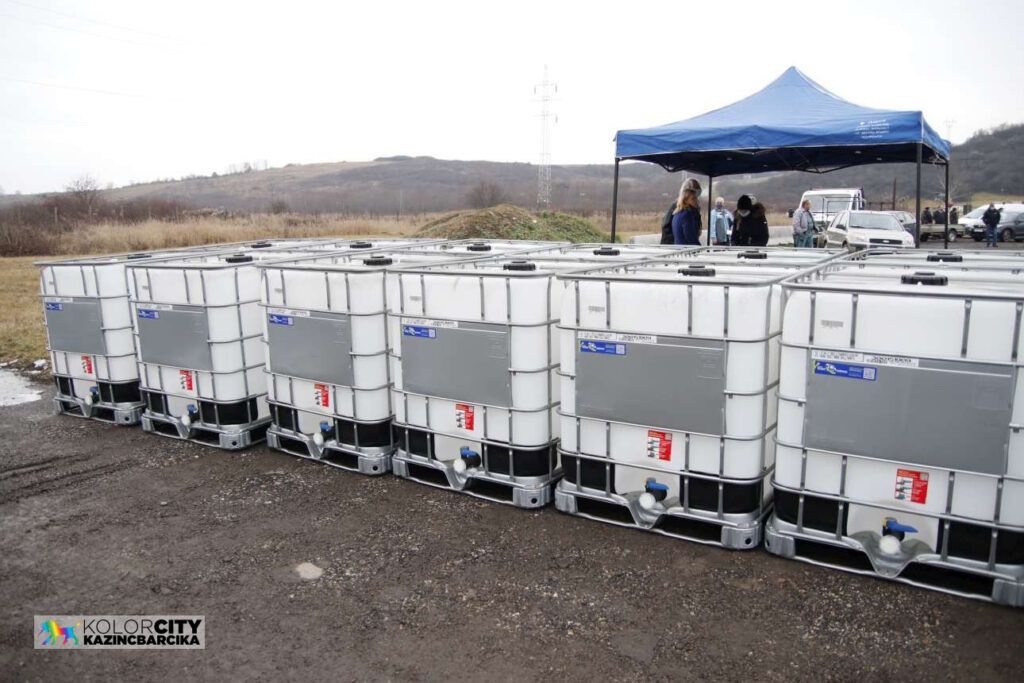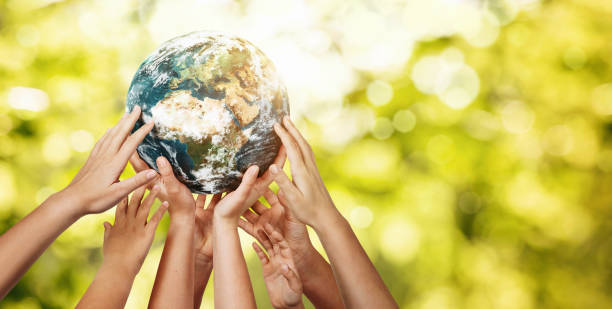 The call for proposals is expected to be published on www.kolorline.hu, in the KolorApp application, on the internal interface of BorsodChem Zrt. and in BC Click.
Everyone is starting to feel the need for change, especially during drought, with scorching summer heatwaves. Still, we can only achieve results together, with joint force and hard work.
If we change our habits enough, we can make a significant difference in the long run. Thus, we encourage everyone in Kazincbarcika and its surroundings to act together and prepare for climate change together!
| | | | | | |
| --- | --- | --- | --- | --- | --- |
|   | Webpage | Useful information | Actual maps/information | Type of the information | involvement |
| Disaster Management | http://www.katasztrofavedelem.hu | + |   | Life and property security | entire population |
| VÉSZ Mobile App | https://www.katasztrofavedelem.hu/37/vesz |   | + | informing, warning, and alarmint | entire population |
| Hungarian Meteorological Service | https://www.met.hu/idojaras/veszelyjelzes/ | + | + | thunderstorms, gusts of wind, rainstorms, snow hails | entire population |
| Meteora Mobile App | https://71net300.met.hu/meteora.enc/ | + |   | weather information, alerts | entire population |
| General Directorate of Water Management | http://www.vizugy.hu/ | + | + | flood, inland inundation drought | entire population |
| National Adaptation Geo-information System (NAGiS) | https://nater.mbfsz.gov.hu/ | + |   | Hungary and the Danube river basin | entire population |
| NÉBIH/Firelife | http://erdotuz.hu/kezdolap/ | + |   | prohibition of ignition | entire population |
| European Meteorological Network | https://meteoalarm.org/en | + | + | extreme weather events | entire population |
| Hungarian Chamber of Agriculture | https://www.nak.hu/szolgaltatasok/jeger | + | + | ice-related hazards | entire population |
| National Institute of Public Health | http://oki.antsz.hu/ |   | + | pollen, air quality | entire population |
| NAGiS ÖDE | https://nater.mbfsz.gov.hu/hu/node/126 | + |   | domestic coverage GIS system | Municiplaities |
| MoLaRi – meteorological and chemical monitoring and public alarm system | https://www.katasztrofavedelem.hu/49/molari-rendszer | + |   | industrial accidents, avoidance of harmful gas, air attack, description of the required protocol, elimination of danger | entire population |
| KolorCity Kazincbarcika | http://www.kazincbarcika.hu/ | + |   | alerts / useful calls | Citizens of Kazincbarcika |
| KolorAPP | https://play.google.com/store/apps/details?id=hu.kolorappbarcika.kolorapp&hl=hu&gl=US | + |   | alerts / useful calls | Citizens of Kazincbarcika |
| SzuperInfó | https://kazincbarcika.szuperinfo.hu/hirek/ | + |   | alerts / useful calls | Citizens of Kazincbarcika |
| Borsod-Abaúj-Zemplén County Disaster Management Directorate | https://baz.katasztrofavedelem.hu/23975/katasztrofavedelmi-kirendeltsegek | + |   | alerts / useful calls | Citizens of Kazincbarcika |
| Air pollution | http://www.legszennyezes.hu/ | + | + | air pollution statistics | Measuring points of Kazincbarcika |
| Water Dashboard (in progress) | https://life-climcoop.hu/ | + |   | actual environmental information | BC employees |