Whether we live in a big city or a small rural village, it is undeniable that our daily lives are influenced and regulated by the social- and economic systems, and the environmental impacts around us. Changes in these, even small ones, can significantly impact our families, work, and lives in general. Due to climate change, the climate characteristics that – up to now -have been thought to be constant are changing, so they can affect not only our environment, but also our social- and economic systems, so our daily living conditions. Thus, it is vital to be aware of the environmental factors that affect us to be able to reduce personal injuries and material damage. We need to prepare and create long-term plans not only individually, but also at family, community, and municipal levels.
It is recommended to take out a home or building insurance, which, inaddition to the general insurance situations, also reduces the burden of repair costs on the family in the event of damage related to weatherevents and environmental effects in the buildings.
In this summary, we are looking for the answer to how and on what surfaces we can find out what is expected at the national and local level in the vicinity of Kazincbarcika during everyday life or in case of an emergency. Therefore, at the end of the article, we have collected the systems, applications and webpages that predict and warn about the increasingly frequent extreme weather events in a spreadsheet. 
You can find the list of officially designated air-conditioned and warning places in Kazinncbarcika here:
If we are already determined to increase our knowledge, monitor 1-2 signalling and information systems then the question may arise, where to start, what surfaces are worth browsing during our morning coffee. Suppose you want to find out about the weather. In that case, it is worth contacting the Hungarian Meteorological Service, or visit their webpage. We can also check the popular websites of "Időkép" and "Köpönyeg," as on these pages we can find precipitation (radar), wind, snow, lightning, and other interesting maps. On the map of the Hungarian Chamber of Agriculture (operating from 15 April to 30 September), we can follow the formation of hailstorms. This information is helpful for those working in the gardens, as in many places, ice nets are already stretched in such cases, and we can park our car in a covered place in time, and find a safe place for ourselves, and our family.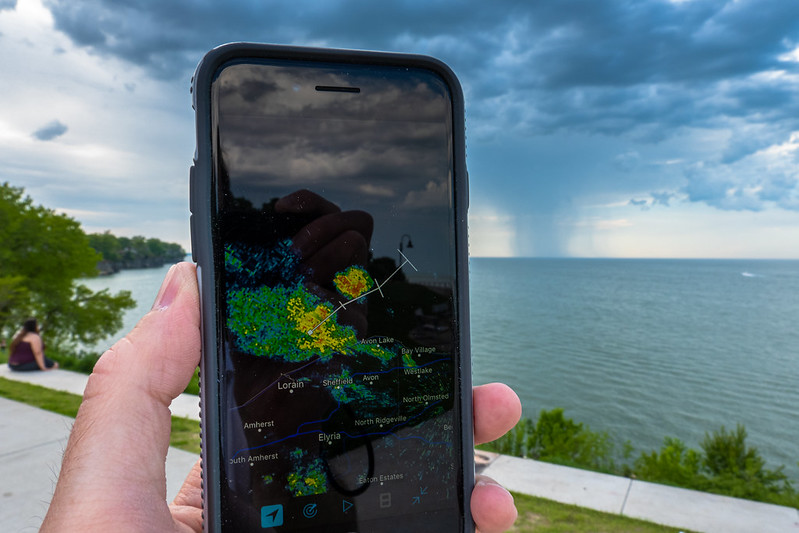 We can find out more about the significant emergencies affecting Kazincbarcika on the website of the Borsod-Abaúj-Zemplén County Disaster Management Directorate or KolorCity Kazincbarcika. Such an information platform could also be an information board to be placed in Kazincbarcika in the framework of the LIFE-CLIMCOOP project, which shows the changes related to the water flow of the river Sajó and has a danger signalling function as well. For the time being, it is available on the project website: https://life-climcoop.hu/water_dashboard/ (supported browser: Firefox / Explorer). 
For the acquired knowledge to be of practical use, we need to turn the received information into action. This can be vital in dealing with different emergencies over time. As a resident, we also get help from the local government. The duties of the mayor include ensuring the continuous information, the preparation of an emergency response plan based on a developed protocol, and the elimination of an emergency.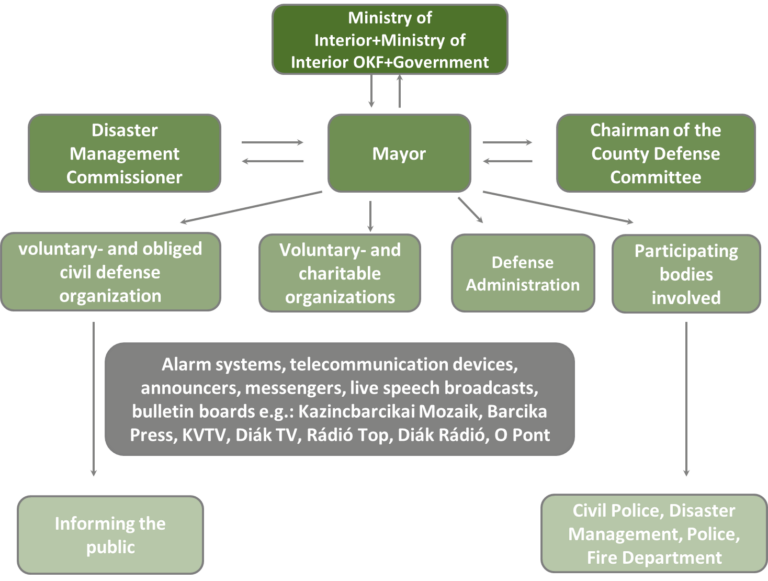 Figure about the emergency protocol based on the "Municipal Emergency Response Plan for the municipality of Kazincbarcika" 2013 document
The above process takes effect when the vulnerability has reached a specific limit, and it is necessary to inform and mobilize local and even national forces. However, until we reach this limit of action, informing the population daily about self-reliance will also play a crucial role. Aware of the information, we can develop a different approach (more environmentally and climate-conscious) that strengthens the development and application of adaptation practices in our everyday lives and prepares us for extreme weather and other emergencies that are increasingly likely to occur.