In order to meet the requirements of LIFE-CLIMCOOP – Cooperation of cities and local companies for climate change adaptation project, supported by the LIFE program of the European Union and co-financed by the Ministry of Technology and Innovation, we again handed over IBCs to local inhabintants applying for it on 24th May, 2022.
We announced the call for project proposal in cooperation with the Municipality of Kazincbarcika Town on different platforms at the beginning of March, the aim of which is to provide IBCs for private persons having their permanent or temporary residence in Kazincbarcika in order to collect rainwater and use it for irrigation. This time 66 project proposals were sent to us for the given deadline, most of which were formally suitable for the requirements determined in the call for project proposal. Therefore, the jury had a hard task to find the winners for the 33 IBCs to be handed over.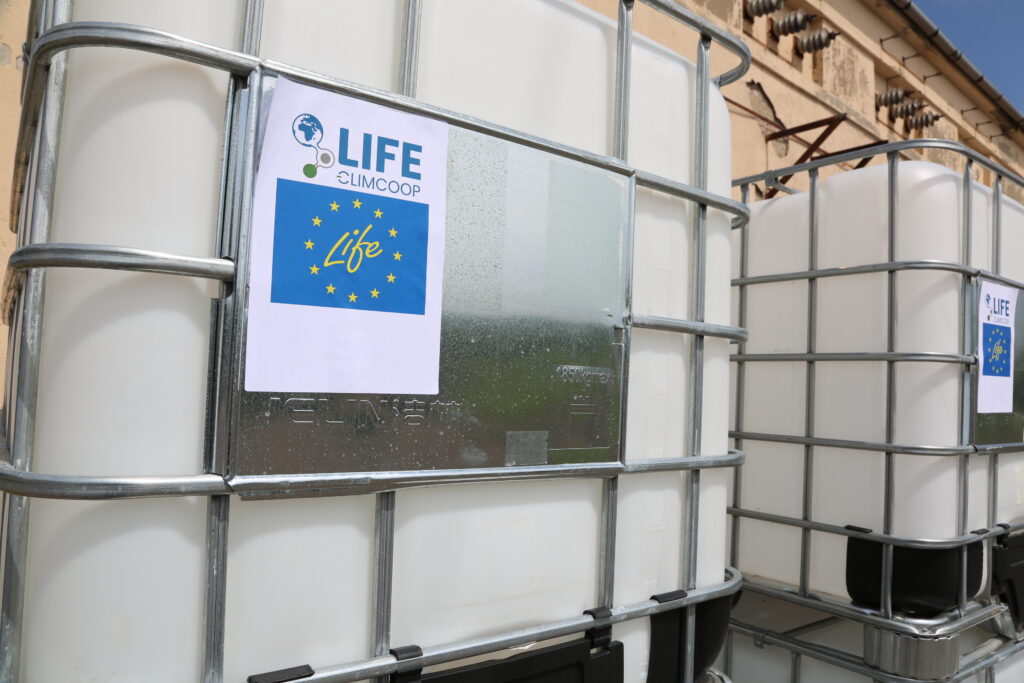 At the event István Klimon, deputy mayor and Béla Varga, Vice President HR and Communication welcomed the guests and said how important it was that not only companies but cizitens should also make efforts in order to reach sustainability, which is considered one of the most emphasized goals for the future both for our Company and the local municipality, and BorsodChem is now working on the creation of its sustainability strategy.
We were glad to see that several active and retired BorsodChem employees also made use of this opportunity taking part in the adaptation to climate change by this.
Next spring we will advertise this call for project proposal again and hope that by donating IBCs, we can strengthen the creation and deepening of water saving way of thinking both in the circle of our Company's employees and the inhabitants of the town, contributing by this to the adaptation to extreme weather circumstances as well as to droughty and dehydrated periods caused by it.
HR and Communication